Real Estate Services Sydney

Here at Property Consultant Sydney, we offer a number of real estate services in Sydney for our clients.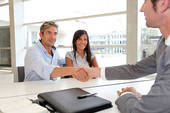 Have a browse and see if we can be of assistance to you with any of our services we offer exclusively for our clients.
We believe our services listed below can be of valuable assistance to our clients when choosing a property to purchase, invest in or lease.
If you are relocating then we strongly recommend you read these services and consider them carefully.

Our services include but are not limited to the following:
Real estate agents
Buyer's agents
Property auctions
Real estate property management
Project marketing
Commercial sales
Our personalised and professional services cover all phases of the purchasing process.
From finding the right property and determining it's true market value to facilitating the best possible price for you.

We can and will save you valuable time and money in purchasing your property!

Our extensive network of property professionals, real estate agents and private vendors and developers ensures that we can secure a property that meets your requirement

HOW CAN WE BE OF ASSISTANCE TO YOU?