Property Consultant Sydney
Real Estate Property Consultant Sydney

Thank you for visiting our website

At Property Consultant Sydney, the Sydney Property Professionals, we pride ourselves in offering the most efficient Real Estate, Project Marketing, Property and Re-location Services worldwide.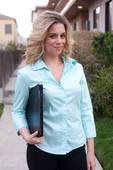 Whether you wish to sell, buy, invest in, lease, develop property or just wish to re-locate to a different location, whether it is local or international we can assist you in your endeavours.
Our network of Real Estate Agents, Private Buyers, Private Vendors and Investors is wide and extensive. Let us assist you in your property endeavours.
We will do all the necessary ground work and research for you, so your valuable time can be spent on other important factors if your life.
In the world of business, success is dependent on correct decisions.
You choose how you structure and run your business, whom you employ and where you want it to be located. You choose advisors to help you build and protect your business assets.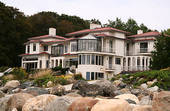 Why would you not do the same when making one of the largest investments in your life?
Property is always a major item on your agenda, whether you own it, lease it or want it.
When deciding on your property partner, give yourself a competitive edge.
Choose the company that will make the difference - choose Property Consultant Sydney the premier real estate agents when considering buying or putting your investment property on the market.
There is a difference!